HVOF is today's standard for applying carbide and metals coatings. Longevity's unique LONG Series high velocity coatings process produces the highest quality carbide and metals coatings available in the industry today.
Characterized by near wrought densities and unsurpassed bond strengths, Long Series HVOF coatings withstand the most punishing thermal, abrasive and corrosive action in industrial applications. To accomplish these results, Longevity utilizes "feed-through" technology to assure that each particle achieves full melt. Our "feed-through" technology makes Longevity's ceramic coatings exceptionally well suited for the most demanding wear, thermal barrier, dielectric, and laser-engraved applications.
The high velocity discharge from the nozzle produces a very thin and evenly applied coating.

In fact, the hardness, corrosion resistance, and overall wear resistance of the final coating are often superior to plasma spraying. In our version of HVOF, the gases go through a converging diverging nozzle, with gas velocities reaching a velocity near 8000 fps—.which is particularly crucial when applying tungsten carbide coatings.
Longevity Coatings has invested heavily in order to have the industry's best high velocity coating equipment. Our high velocity coating equipment can produce the best coatings possible in todays industry. If you are looking for the gold standard in high velocity coatings Longevity Coatings can deliver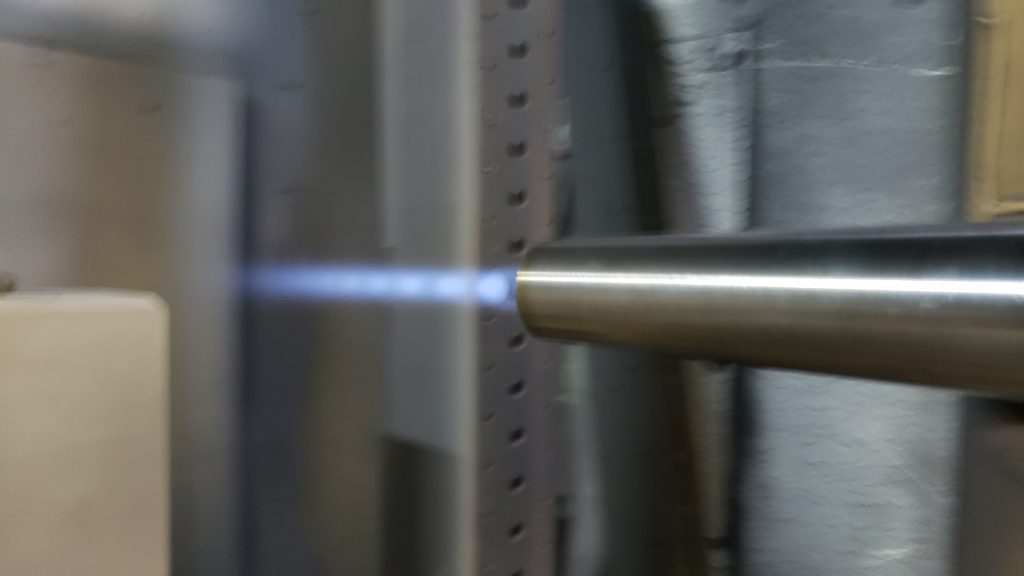 Utilizing HVOF (high velocity oxygen fuel) process
to apply a thermal spray coating
Utilizing HVOF process to spray a tungsten carbide coating to
a rapidly turning hub